Early Childcare Providers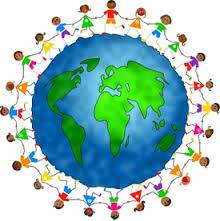 Who are we?
We are a group of early childcare providers who work together to increase the quality and sustainability of early childcare facilities in Georgetown County.
Find programs in Georgetown County by going to this link: SCChildcare.org and typing in the Zip Code for the area in which you are interested.
Andrews -29510
Georgetown – 29440
Murrells Inlet – 29576
Pawleys Island – 29585
Listed are 4 categories of child care programs based on the numbers of children they serve or whether they are public or private. Child Care Centers, Group Child Care Homes, and Family Child Care Homes are private and Georgetown County School District Classrooms are public.
Child Care Centers (C) – 13 or more children
Group Child Care Home (G) – 7-12 children
Family Child Care Home (F) – no more that 6 children
Georgetown County School District Classroom (S)
Type of preschool is designated by C- Centers; G-Group; F Family; and S-School
Andrews
Georgetown
Pawleys Island and Murrells Inlet
What do we do?
Our goals are as follows:
Increase collaboration among early childcare providers.
Increase access to training opportunities and services for early childcare providers.
Improve the quality of pre-kindergarten and kindergarten programs.